We attract forward thinking, digital nomads and entrepreneurs to a space that helps generates more productivity and joy while working. Focus & chill under the sun in a relaxed and creative environment.
Hermosa Beach
10 min south of the very popular Jaco, you will find our beachfront co-working with a great view.
Restaurants
Thoughtfully selected good food breakfast, lunch & dinner plus coffee all day locations to nourish your body well.  
Beach & Pools
Take a break from work & go for a walk on the beach or take a dip in the pool.  Nearby adventures of waterfalls and rivers.
AC Boardroom
It can get hot in Costa Rica so having a boardroom with cold AC and WiFi helps a lot! Your brain will work better when its cool.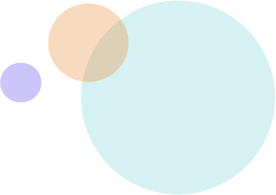 Digital Nomads & Entrepreneurs Unite!"
Coworking is more than providing comfortable workspaces. An office is not just a desk and Internet anymore. We resonate with a holistic balance of work, life, wellness, play and relating.
Resonance offers nourishing environments including on the beach in Costa Rica's lush jungle paradise. Living in connection with nature, supported by conscious community and with access to daily wellness programming and enriching experiences, you will feel fully healthy, happy and whole. We believe in A New Way of Life where we value things like health, self care and building beautiful interpersonal relationships.
Beachfront Ocean View Co-Working
The space is open for co-working from 8am to 8pm Monday to Friday with all the things you need to work in a comfortable environment in paradise
High Speed Internet
30mbit internet with quality wifi signal everywhere
Air Conditioned
8 Person board room with air conditioning, Tv & internet
Multiple Work Areas
Choose from 4 different distinct areas to work from - more areas coming soon
Restaurant & Cafe
breakfast, lunch & dinner & coffee shop on site. Good food any time of the day.
Flexible Co-Working Plans
Go just for the day to check it out or save money when you buy a week pass & even more for one month
Access 8 am to 8 pm
2 hours boardroom
Unlimited coffee
Two pools to swim
Beachfront work areas
Access 8am to 8pm
10 hours boardroom
Unlimited coffee
Two pools to swim
Beachfront work areas
10% discount on rooms
Access 8am to 8pm
40 hours boardroom
Unlimited coffee
Two pools to swim
Beachfront work areas
10% of food
10% of rooms
More Productivity
Less Burn Out
Incredible Location
On The Beach
Restaurant on Site
Breakfast, Lunch & Dinner
Welcome Lobby
Easy Check-in for Co-Working
Work in the sun!
Multiple areas work outside
Rooms on the Beach
Ac, Tv, Wifi, & balcony
Surrounded By Nature
Parrots love to hang out
Beatiful Bathroom
Towels, Soap, Shampoo etc
Beatiful Beach
Take a sunset walk
Chill by the Pool
Go for a swim